Michael Hilton
Attorney Profile
Michael Hilton is a former Assistant State Attorney and civil litigation attorney with a passion for the courtroom and a history of success. Born and raised in Central Florida, Michael cares about the community and the people that make it great. Now he wants to put his skills to use and make a positive impact in the lives of those who need help.
Michael is a graduate of the University of Central Florida where he majored in Political Science with a special emphasis on American Politics and Policy. While attending UCF, Michael had the opportunity to intern at the Office of the State Attorney for the 9th Circuit and was assigned to assist on the nationally publicized Casey Anthony murder trial. He learned first hand what it takes to litigate a high profile case with national exposure. For law school, Michael attended Florida Coastal School of Law in Jacksonville, Florida. After his first year, Michael had the opportunity to return to Orlando to become a law clerk for the Honorable Judge Marc Lubet. He gained invaluable experience learning criminal procedure and trial advocacy while also doing legal research and writing that was used by the Court. During law school, Michael also worked as a Certified Legal Intern at the 4th Circuit State Attorney's Office. There he was able to put what he had learned into effect while litigating cases with real world consequences.
After graduating from law school, Michael desired to return home to Central Florida and accepted an offer to work as an Assistant State Attorney in Orange County. As a trial attorney, Michael has conducted jury trials on cases including DUI, Driving on a Suspended License, Possession of Marijuana, and serious felony offenses like Robbery, Aggravated Assault, Traveling to Meet a Minor, Voyeurism, and even First Degree Murder. Before joining Gans Law, Michael also worked for a major insurance company where he handled over a thousand cases in active litigation.
It takes both experience and passion to represent you when things go wrong. Michael has both of these qualities and enjoys putting them to work by helping the people of the community he cares so much about.
 Michael Hilton
Attorney at Law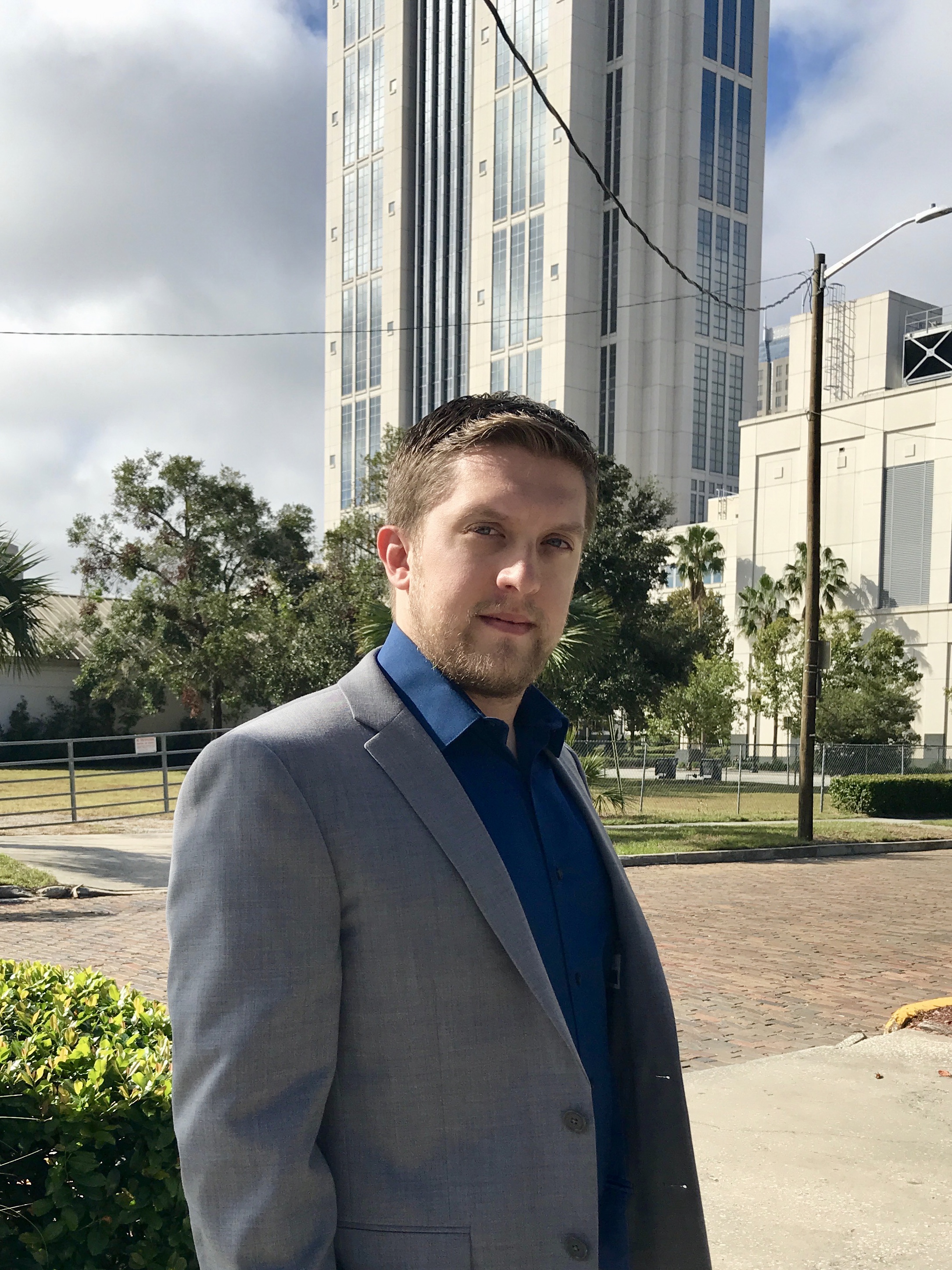 I am very satisfied with Gans Law. I had a total of four traffic cases, two of which turned out to be criminal. I was new to Orlando and the first couple attorneys I had consulted with were way too expensive. Gans Law was very efficient and also very affordable. They genuinely listen to your case and help you out the best way possible. As a result of hiring them, they dismissed my traffic tickets, including the two criminal cases. The world needs more lawyers of their morals and expertise. I would refer them to anybody. Thank you Gans Law!
Caleb
Toll Free
(888) 600-GANS (4267)
Local
(407) 500-GANS (4267)